We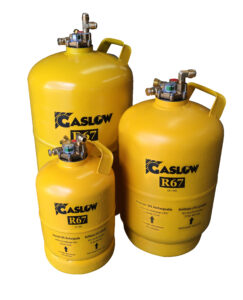 can provide a many Gaslow products. Please contact us for full details.
Caravans and Motorhomes built in the UK before 2004 have no built-in gas regulator – the standard system comes with a gas specific regulator set at 37mbar for Propane or 28mbar for Butane which fits directly onto the cylinder.
Caravans and Motorhomes built after 2004 are manufactured with a 30mbar regulator pre-fitted into the gas locker that can work with either Propane or Butane. This Gaslow range upgrades the fitted regulator by adding a Gaslow and we can turn your system into a manual or automatic changeover.
Caravans and motorhomes bought in the European Community, Germany, Netherlands etc can often be fitted with different gas systems or sometimes no system at all. We have a range of solutions to create the gas system of your choice.